Google buys 30 hectares for future Uruguay data centre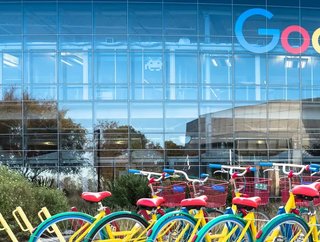 Google has purchased 30 hectares of land for a data centre it is planning to build in Canelones, Uruguay.
Google has announced it has acquired 30 hectares of land in preparation for a data centre it is planning to build in the city of Canelones in Uraguay. Bought through its subsidiary  Eleanor Applications SRL, the US tech giant hopes that the land will guarantee options to continue expanding the company's data centres in Latin America "if the business requires it," the company said in a statement.
A spokesperson for the company expressed excitement at the prospect of entering into Uraguay. "We are very excited to be able to grow our presence in Uruguay. Although the prospects for the project are encouraging, several instances are still pending before we can confirm the construction of the infrastructure centre." 
The site is located in the Parque de las Ciencias Science park in the city around 45 km north of the capital city Montevideo and, according to El Observador, cost Google US$818,000 with the company investing up to a further US$100mn as the data centre is constructed. 
Yamandú Orsi, the Mayor of Canelones, said it was "good news for the department of Canelones, for the route 101 corridor, and fundamentally for this country that needs investment."
Google has a cloud region in Sao Paulo, Brazil, and another in Santiago, Chile. Omar Paganini, Uruguay's Minister of Industry, Energy and Mining, said in a tweet: "It is a great satisfaction that Google announces this important step forward for its project in Uruguay. It confirms the confidence in the capabilities and potential offered by the country's technological ecosystem."
Google's data centre history
Google's first data centre was opened in 1999 by Larry Page, the company's co-founder, and Urs Hölzle, one of Goggle's software engineers and technology executives. According to a report, it was opened in a "small cage" inside an Exodus data centre in Santa Clara, California. 
Since then, the company has amassed a fleet of data centres in North America, South America, Europe and Asia. There are currently around 30 Google data centres in total with an estimated 2.5mn servers contained in them. 
The addition of the data centre in Uruguay allows the company to expand its South American portfolio further.