Interxion opens 12 MW data centre in Paris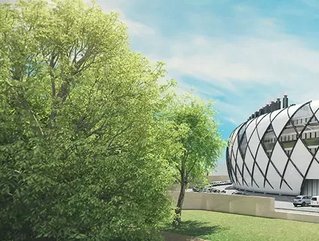 The new facility will provide Interxion's customers with 12 MW of IT capacity across eight data centre halls located 30km east of Paris. 
Digital Realty's European subsidiary Interxion has expanded its platform in France with the opening of a 12 MW data centre 30km east of Paris. The cloud and carrier-neutral colocation services provider announced the launch of the new facility, PAR12, on Thursday September 2. 
Located in Ferrières-en-Brie, the new development is Interxion's third hub in the Paris region. Interxion is also currently building out its hyperscale campus, the Interxion Paris Digital Park, which will house four data centre facilities with a combined capacity of 85 MW, and serve as the landing point for CrossLake's new cross channel fibre route.
The new site is Interxion's first hub in the east of the city, and will allow Interxion customers in the city's northern and southern campuses to house disaster recovery backup data.
Paris is already a fast-growing hub for data centre investment in the country. Digital Realty's annual Data Gravity Index predicts that data gravity intensity in Paris will more than double annually through 2024.   
"This new strategic location meets the strong demand from content and cloud providers, who are interested in a third hub in the Paris region," said Fabrice Coquio, Managing Director of Interxion France. 
Coquio added that he expects PAR12 to allow enterprises throughout the east of France "to improve the resilience of their infrastructure by being located close to Paris, while being connected to a high-performance low latency network." The launch of the new site, he explained, "marks a new chapter in Interxion's development in France to continue to meet customers' demand."  
Interxion is also growing outside of France, with new facilities in Denmark, Belgium, and the UK all being launched or announced in the past year. The company' new development of a 1,280 square metre facility at its Brussels Campus in Belgium is expected to start hosting customers in Q4 of this year.