Iron Mountain to acquire Frankfurt data centre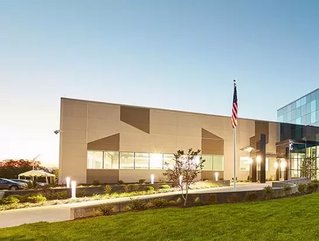 Iron Mountain, an American enterprise information management services company, will acquire a data centre in Frankfurt to expand its EMEA footprint.
The American enterprise information management services company, Iron Mountain, has announced it has entered an agreement to acquire a new data centre in Frankfurt as it looks to expand its EMEA footprint. Purchased from Calcium DC Pte. Ltd., the company's latest facility will be a two-story, 20,000 sqm colocation data centre site on freehold land in the Am Martinszehnten Industrial Park near Frankfurt Airport. The transaction, valued at US$89.8mn, is expected to close within the next 90 days subject to customary closing conditions, the company said. 
Discussing the company's newest addition, Mark Kidd, Executive Vice President and General Manager of Data Centres at Iron Mountain, said: "This latest investment in one of the most sought-after European markets further solidifies our commitment to investing in the global markets where our customers need us."
Iron Mountain's LON-2 London data centre 
In addition to the Frankfurt centre, Iron Mountain recently announced further expansion in Europe with a 27-megawatt data centre build in London (LON-2), in addition to 9 megawatts of leasable capacity at its LON-1 data centre. The company also announced a recent joint venture with Web Werks, one of the top data centre providers in India, adding three Tier 3, carrier-neutral data centres in Mumbai, Pune and Delhi to their global footprint.
"As a leading global data centre provider, we are pleased to continue to meet the key growth milestones that this acquisition, and the recently announced expansion in London, represent", Kidd said. 
What will features will Iron Mountain's Frankfurt data centre have? 
Currently, the facility has 2.6 megawatts (MW) of leased capacity and 8 megawatts of capacity available for retail colocation customers with the option to expand in the future to add Edge computing at the premises. The data centre has robust network connectivity, including access to DE-CIX, one of the world's largest internet exchanges. The acquisition expands Iron Mountain's presence in the Frankfurt market, which includes a 27-megawatt pre-leased facility in Frankfurt (FRA-1), and enables the company to add immediate capacity and to build out a team in a market with strong long-term demand.
Due to its position as one of Europe's major commercial and financial hubs, Frankfurt is also a strong global data centre market, and offers connectivity to network fabrics and service providers as well as a strong power supply, according to Iron Mountain. 
Additional highlights of the acquired Frankfurt data centre include:
Uptime Tier III-equivalent specifications

Enterprise & Hyperscale ready with the ability to scale

Peering & Network density: carrier-neutral access to networks, leading global peering exchanges (DE-CIX on site), and the ability to connect to public-cloud on-ramps

Operational reliability & excellence

Stringent security standards
Eric Boonstra, Vice President and General Manager, Europe at Iron Mountain Data Centres, expressed his enthusiasm for the new facility, saying: "We are thrilled to be adding an additional data centre in Frankfurt to our global platform as it will meet the high demand we are seeing from our enterprise, edge, and hyperscale customers in the Frankfurt market".