Iron Mountain expands UK footprint with 27 MW data centre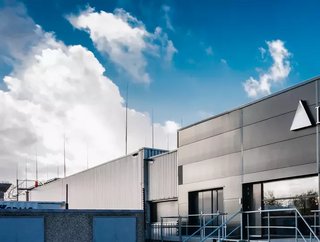 The 25,000 square metre facility, located in Slough, will be powered by 100% renewable energy and boast N+2 redundancy across all three 9 MW server halls.
Iron Mountain, a US-based data centre and secure storage services firm, is expanding its EMEA presence with a new data centre located in Slough, England. 
The facility, LON-2, will have a total IT capacity of 27 MW upon full buildout, and is Iron Mountain's second data centre in the London area. The new facility will approximately triple the full buildout capacity of LON-1. 
The announcement closely follows Iron Mountain's recent 4 MW expansion of its LON-1 data centre, which added two 2 MW data halls to the existing site - also located in the Slough Trading Estate in London - in response to what Eric Boonstra, Vice President and General Manager, Europe at Iron Mountain Data Centres, called "high demand" in a "highly connected market". 
LON-2 is a three storey facility with a total footprint of 25,000 square metres. The data centre itself comprises three identical server halls across three floors of the main site building. Each hall has a capacity of 9 MW and each is individually equipped with N+2 redundancy. 
The new facility, like the rest of Iron Mountain's global portfolio, will reportedly be powered by 100% renewable energy acquired through the company's Green Power Pass Solution. A first-of-its-kind offering in the data centre industry, Green Power Pass has been used by Iron Mountain to secure 100% renewable energy for its facilities since 2017, and gives any of the company's colocation customers " the ability to include the power they consume at any Iron Mountain data centre as green power in their CDP, RE100, GRI, or other sustainability reporting." 
Earlier this year, Iron Mountain also became the world's first data centre operator to begin tracking hourly energy consumption across its facilities in order to increase the accuracy with which it matches its energy consumption with green power purchasing. The move, according to Chris Pennington, Global Energy Manager at Iron Mountain Data "is ultimately the path needed to decarbonise energy use." 
Boonstra added in a statement to the press that "Like other Iron Mountain data centres, our Slough data centres are well-suited for Enterprise, Hyperscale and Cloud organisations seeking a highly interconnected data centre partner with industry-leading compliance and security."   
Iron Mountain's global platform comprises 15 facilities currently operating across 13 markets and three continents. The company - which is probably most famous for its hyper-secure data storage bunker located in a repurposed limestone mine, 220 feet below the surface of Western Pennsylvania - is also in the process of a massive expansion into the Indian data centre market as part of a $150mn joint venture with Indian data centre operator Web Werks.