Teraco data centre to meet growing demand in South Africa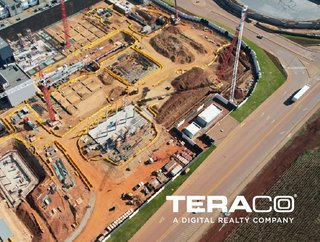 Teraco will work to further ensure that JB4 is the largest single-structure data centre in Africa (Image: Teraco, LinkedIn)
The data centre company have announced that construction is ongoing for its site in Johannesburg, South Africa, to increase data services in the region
South African-based data centre provider Teraco has commenced phase two of construction on a second facility at its Bredell campus in Johannesburg.
The data centre, known as JB4, is being constructed with the aim of supporting the growing demand by enterprises and cloud providers for data centre capacity. Teraco as a company has the long-term goal to better provide digital transformation across Africa.
The company operates four data centres across Johannesburg, in addition to a teleport across four campuses. JB4 is one of the largest single-site data centres in Africa and, by its end-state, will consist of 80,000sqm of building structure.
Enterprises aim to focus on cloud adoption strategies
Africa in particular is a continent that is experiencing rapid connectivity growth. To accelerate digital transformation, data centres aim to provide businesses and cloud providers a scalable platform for IT infrastructure, with a greater focus on cloud adoption strategies.
With greater incorporation of Internet of Things (IoT) and global expansion of technology solutions such as AI, there is a greater need for expanded data centre solutions worldwide. Teraco's JB4 site aims to offer resilient and secure colocation facilities and will be serviced by 80MW of utility power supply servicing 50MW of critical power load.
"Following the completion of Phase 1 in November 2022, construction is now underway on JB4 Phase 2, which will further enhance Teraco's capacity to meet the growing demand for data centre services in the region," the company said on LinkedIn.
The company initially commenced work on the JB4 data centre in 2020, making it South Africa's largest data centre. First phase development involved 30,000sqm of building structure, 8,000sqm of data hall space across eight halls and 19MW of critical power load.
Now entering the second phase, Teraco will work to further ensure that JB4 is the largest single-structure data centre in Africa.
The company previously stated that JB4 is built in line with global hyperscale requirements and international compliance standards. It also wants to increase the existing portfolio of ISO9001, ISO27001, ISO50001, ISO140001, PCI-DSS and ISAE3402-certified data centre facilities.
Founded in 2008, Teraco operates seven other facilities in South Africa across Johannesburg, Cape Town and Durban. It totals 75MW and serves more than 600 customers. Digital Realty also acquired a majority stake in Teraco in a deal that aimed to enhance the ability to serve ever-growing customer demands for connectivity.
In addition to JB4, a 30MW facility is currently also being constructed at the company's Isando Campus in Ekurhuleni. Known as JB5, the new hyperscale data centre facility is scheduled to be completed by 2024.