Top 10 topics to attend at the debut of Data Centre LIVE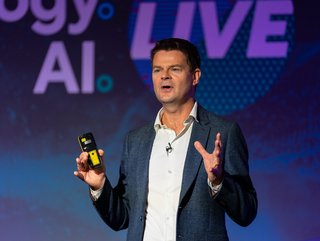 Tech LIVE speaker
Discover 10 unmissable topics to attend at the virtual debut of Data Centre LIVE 2023. Join experts from leading global companies on May 17th 2023
Taking the virtual world by storm, Data Centre Magazine will be debuting its first virtual LIVE event on May 17th 2023. Taking to the Data Centre LIVE virtual stage, the event will feature the likes of Schneider Electric, Ark Data Centres, VIRTUS Data Centres, Kabuni, and many more!
Throughout the day, keynote speeches, engaging panel discussions, and live Q&A sessions will be live-streamed around the world offering the chance for viewers to interact with the biggest names in the industry.
Key topics that will be covered include: the future of hyperscale and data centres, cloud and 5G, green and sustainable data centres, technology and AI.
To get your free pass, click here.
From cutting-edge trends to revolutionary technologies, the event promises to deliver a plethora of enlightening topics from more than 20 speakers. With so much happening, you won't want to miss out on the following 10 critical topics, among many others.
The Multi Cloud Forum
Time: 12:15PM
Length: 45 mins
Drawing on the perspectives from developers, IT managers, heads of architecture, and services providers, The Multi Cloud Forum will feature Mike Milner, VP Cloud Technology, Trend Micro; Blair Lyon, Head of Cloud Experience, Akamai; Samta Bansal, Global Consulting/Services Marketing and Strategy Executive, Hitachi Vantara; and Vittorio Viarengo, Vice President Cross-Cloud Services, VMware.
During the forum, the four executives will offer insights into the benefits and challenges of modern multi-cloud strategies. Walk away from this discussion knowing how to be secure in the cloud, and design for reliability, cost efficiency, and performance.
Digital Infrastructure Keynote Presentation
Time: 1:00PM
Length: 20 mins
Bringing the internet to the next 50 cities, during this Digital Infrastructure Keynote Presentation Guy Willner, Chairman and CEO, International Data Centre Group will be offering his insights and experiences from the last 14 years of investment and founding in the data centre industry.
Find out more about Guy Willner here.
Cloud Sustainability: STL Partners
Time: 1:00PM
Length: 20 mins
Discussing Cloud Sustainability Matt Bamforth, Senior Consultant, STL Partners will be providing his insights and experiences on the topic from over the last decade. His core responsibilities at STL Partners includes working in TMT with a focus on edge computing.
Sustainable Innovation in Data Centres: InfraPrime
Time: 3:00PM
Length: 20 mins
Taking the stage to connect, collaborate, and inspire, Susanna Kass, Data Center Advisor and Head of Sustainability, Infraprime will be discussing a carbon free future for people, planet and scalable growth with profit.
Kass will talk through her approach to taking action for data centre by listening to her customers' views and architecting sustainable data centre actions with measurable performance and a net positive impact.
Find out more about Susanna Kass, here.
Energy and Innovation: Ark Data Centres
Time: 11:35AM
Length: 25 mins
With a career spanning more than 40 years, Pip Squire, Head of Energy and Sustainability at Ark Data Centres, is a well-known advocate for sustainable data practices. He will be taking to the stage to discuss his insights and experience in energy, innovation and sustainability from the perspective of Ark Data Centres.
Read the report 'Ark Data Centres delves into an emissions reduction strategy'
Predictions for the Metaverse
Time: 11:30AM
Length: 30 mins
A trailblazing entrepreneur and cutting-edge researcher, Nina Jane Patel, Co-founder and Head of Metaverse Research at Kabuni, has dedicated her career to exploring the intersection of culture, education, mental health, and technology. Speaking at Data Centre LIVE, Patel will be diving into her predictions for the Metaverse from her perspective as a thought leader on the physiological and psychological impact of the Metaverse, investigating the implications of safety, psychology and physiology of human interaction in this rapidly evolving realm.
The DE&I Forum: Schneider Electric, MiCiM and More
Time: 10:50AM
Length: 45 mins
With more than 30 years of experience combined, Marc Garner, Senior Vice President, Secure Power Europe at Schneider Electric; and Sophia Flucker, Technical Director at MiCiM Ltd, will be discussing diversity, equity and inclusion (DE&I) from a data centre perspective as well as how their companies are addressing the talent shortage.
As a 'Lighthouse' in DE&I recognised by the World Economic Forum, Schneider Electric's dedication to promoting inclusion and care is evident through its efforts to advance pay equity across all offices. Their Global Pay Equity initiative began in 2014 and has since been implemented in over 100 countries, reaching 99.6% of the company's workforce by the end of 2020.
It's an honour to have Marc Garner, the key driver of this initiative, kick off our DE&I Forum discussion, alongside other passionate leaders such as Sophia Flucker.
The Edge Computing Forum: Edge Centres and More
Time: 2:15PM
Length: 45 Mins
Veteran data centre builder, Jon Eaves, Founder and CEO of Edge Centres, will be leveraging his three decades of experience in the data centre industry to provide his thoughts and insights when it comes to edge computing. Who will join him on this compelling forum is soon to be announced…
Bridging the Digital Infrastructure Gap: Layer 9 Data Centers
Time: 3:30PM
Length: 25 mins
Michael Ortiz, Chief Executive Officer of Layer 9 Data Centers, has more than 20 years of experience in the data centre, cloud, hybrid cloud and multi-cloud space across the US, Canada and Latin America. During his keynote speech, Ortiz will be discussing how organisations can bridge the digital infrastructure gap.
Watch Ortiz talk about breaking new grounds, utilising the immense untapped potential of the LATAM market and fostering the development of the region's tech talent.
Read the report 'Changing the way that the cloud connects Latin America'

The Sustainable Data Centre Forum
Time: 1:30PM
Length: 30 mins
With over 70 years of experience in the data centre industry combined, Susanna Kass, Data Center Advisor and Head of Sustainability at Infraprime; Steven Brown, Global Segment Director at Schneider Electric; and David Watkins, Solutions Director at Virtus, will be taking to the stage to discuss sustainable data centres.
This is not Watkins' first rodeo at BizClik Media Group's LIVE events either. Last year, David attended Tech LIVE London, where he delivered a thought-provoking presentation on the role of data centres and critical environments in mission-critical operations. Catch up here.
Watkins, Brown, and Kass have garnered well-deserved reputations for driving sustainable and green data centres, and are committed to addressing the most pressing issues facing the industry. Expect to hear innovative and effective solutions to the challenges of sustainability in data centres, with your chance to ask questions.
Find out more about David Watkins, here.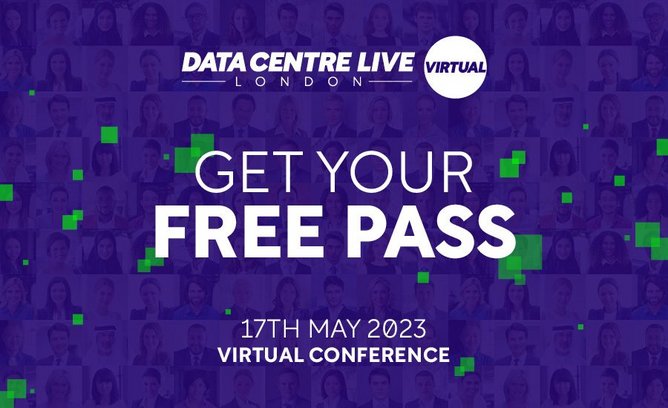 Data Centre LIVE free pass
If you would like to attend Data Centre LIVE, click here to register now for your free access pass.
To find out more about Data Centre LIVE, click here.