Sustainable data centre leader to appear at Data Centre LIVE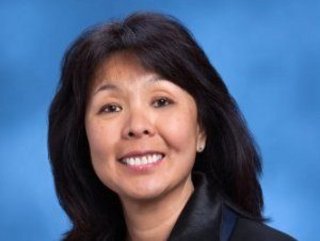 Susanna Kass will be appearing at Data Centre LIVE in May 2023
One of the best data centre influencers and global sustainability leader, Susanna Kass, will take to the Data Centre LIVE Virtual stage this May
Data Centre Magazine is thrilled to announce that Susanna Kass, Data and Sustainability Advisor and Co-Founder of InfraPrime, will be speaking at Data Centre LIVE Virtual London on 17th May 2023.
Joining us on the virtual stage, sustainability advocate Susanna Kass is the Co-Founder of InfraPrime, Energy Fellow at Stanford University and acting as a Data Centre Advisor for the UN SDG Action Campaign Programme. Her impressive credentials demonstrate her considerate influence across the sector, with her extensive background attesting to more than three decades of experience in the data centre industry.
Kass is a true trailblazer and leader as, through her work with InfraPrime, she has aided countless organisations to achieve their carbon neutrality goals by 2028-30 through decarbonisation services and implementation of the InfraPrime Net Zero PowerShell circular energy cloud sustainability solution. Her aim is to accelerate the transition of clean energy infrastructure for the Data Centre. She also acts as a STEM mentor to more than 300 young people at Stanford University and undertakes further research in Sustainability Design and Circular Economy.
InfraPrime has now been chosen by the European Union for the Clean Energy Project. Kass is an esteemed inventor of sustainable data centre solutions and works tirelessly to inspire the next generation of sustainability leaders. When featured in Data Centre Magazine's October 2022 edition, Kass reminded readers that "it is imperative to commit to using renewable energy, to revamp clean energy infrastructure, and to build a more sustainable future."
Susanna Kass will be appearing at Data Centre LIVE in May 2023
[Get your free pass to Data Centre LIVE]
Kass' previous roles include the EVP Head of Innovation IT operation and Sustainability Strategy for BASElayer, a startup company that manufactures advanced modular technology for data centres and sustainable energy infrastructure management software. To add to her more than impressive background, in the past she was also the Head of Innovation & Strategic Development at NextEra Energy Resources, and even the COO of International Operations for eBay.
Kass has also led over 2 Gigawatts of renewable power projects and data centre contracts with her clients, which include Google, Facebook, Microsoft and Walmart, to name a few. This, along with her credentials in sustainability and in the data centre industry, makes her a very exciting influencer to have as a speaker at Data Centre LIVE.
Data Centre LIVE London is a virtual conference, taking place on the 17th of May 2023. Taking to the virtual stage, some of the world's leaders in data centre technologies, security and sustainability will share their insights, in exclusive keynote speeches and dynamic fireside discussions.
We are thrilled to have Susanna Kass take to the stage to discuss sustainability and innovation for data centres in her keynote speech: 'Zero Carbon Haven for People, Planet and Profits.' She will be joined by Nina Jane Petal, Co-Founder and Director of Metaverse Research for Kabuni, David Watkins, Guy Willner, and many more esteemed speakers from across the industry.
This exclusive 1-day event is not to be missed, and will be live streamed to a global audience from 10:25am-2pm BST.