Delta unveils Customer Experience Centre for data centres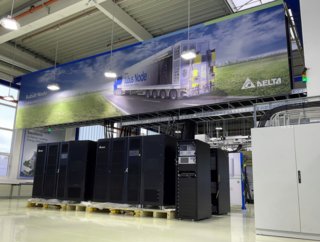 Delta has unveiled its new testing Customer Experience Centre - located in Soest, Germany - specifically designed to support data centre and UPS solutions
Delta's new centre is designed to support a capacity of multiple-MW power and testing, thereby allowing it to fulfil an immensely broad range of testing and qualifying requirements.
"According to certain market research data, the data centre market in Europe is expected to grow at a CAGR of 5.53% during 2022-2027 by investments," commented Rakesh Mukhija, Head of Mission Critical Infrastructure Solutions (MCIS) at Delta EMEA.
"The need for data centres, ranging from enterprise level to colocation level, is rapidly increasing. We support our customers in building customised, reliable, flexible, manageable, and energy-efficient data centres with Power Usage Effectiveness (PUE) aiming at lower than 1.5 by offering our data centre infrastructure solutions. The new Customer Experience centre serves as the perfect showcase for our solution with Delta's technical leadership and competency, and we are excited to unveil this new facility."
The details of Delta's new Data Centre Customer Experience Centre
The Customer Experience Centre is designed to support Delta's data centre and uninterruptible power supply (UPS) solutions.
The facility is located in Soest, Germany, and covers an area of 500m².
"Unique to the industry, the Customer Experience Centre acts as a proof point of our solutions' performance, reliability and suitability for a wide range of our customers' data centre requirements," added Christian Ferber, Data Centre Architect, Mission Critical Infrastructure Solutions at Delta EMEA.
"It validates Delta's position as a leader in the EMEA for sales and customer support, while demonstrating that Delta is a reliable and competent partner for their data centre business and operation. The fully functional Experience centre provides customers and partners with a central location equipped with cutting-edge equipment, technologies, and expertise to help meet data centres' rapidly evolving power and infrastructure requirements."