Industry veteran appointed CEO of US data centre company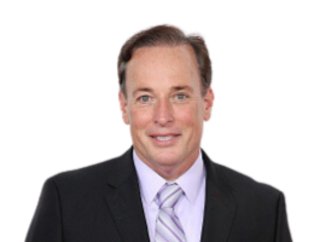 Spencer Mullee, CEO of Evoque
Spencer Mullee has been appointed as CEO at US data centre firm Evoque, effective immediately
Evoque has appointed Spencer Mullee as CEO of its colocation, build-to-suit data centres, and full-stack cloud engineering company.
Mullee has more than 25 years of experience managing data centres in the US and internationally, which the brand hopes will position Evoque for continued growth.
Evoque has 12 data centres covering more than one million square feet of 2N and N+1 mission-critical data centre space.
'Evoque is poised to continue doing great work to accelerate growth'

Mullee was previously founder and CEO of Australian operator DCI Data Centers, where he was responsible for leading the development and execution of the company's long-term data centre growth strategy within Australia and APAC.
Mullee left the company in September 2019 in the wake of its acquisition by Brookfield.
"Spencer brings highly relevant leadership experience in sales, operations and strategic development of data centre assets across the US to Evoque," said Udhay Mathialagan, CEO of Global Data Centers at Brookfield. "Spencer has a track-record in improving the operating and business performance of data centre assets. Also, Spencer has demonstrated the ability to partner well with key customers, joint venture and channel partners delivering tangible results through highly effective teams. Evoque will continue to scale and deliver mission-critical uptime for more than 900 enterprise customers."
Mulee added: "Alongside a tenured team of data centre professionals, I look forward to helping our current and future enterprise colocation customers thrive in Evoque's best-in-class data centres.
"From the leadership team to the seasoned professionals that keep the data centres running 24/7/365, Evoque is poised to continue doing great work to accelerate growth for investors and customers alike." 
Mullee replaces outgoing CEO Andy Stewart, who had led Evoque since June 2020. Stewart's predecessor Tim Caulfield stepped down 18 months after the company was formed by Brookfield. Mulee joins Evoque from real estate investor and developer Via Lago Investments in Florida, where he was president and CEO.
Evoque provides companies with a unified offering of colocation, connectivity, cloud engineering, public cloud, and built-to-suit developments.