Malaysian data centre market to reach $2.08bn by 2026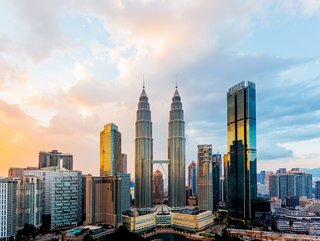 According to market predictions, driven by demand for hyperscale sites, the Malaysian data centre market will grow to achieve a $2.08bn value by 2026
Malaysia is a rapidly growing market, with a developing presence in the Southeast Asian data centre region.
Currently, Malaysia has a total of 44 data centres, with 36 of these being located in Kuala Lumpur. Although this is a long way off the numbers achieved by the likes of China (447 data centres) and Japan (207), the Malaysian market is set on an impressive growth trajectory.
The growth of the Malaysian data centre market, with new sites established by Microsoft, AWS and Google
Interestingly, the Malaysia Data Center Market Report predicted that the sector will be given investments of $1.4bn by 2026, and achieve a 7% CAGR from 2021-2026.
According to the report, "Malaysia has abundant reserves of resources and favourable government policies for data centres, which will be significant factors driving the growth of the market."
The report's key findings include the Malaysian government's target to achieve 50% cloud adoption in cloud data centres in Malaysia by 2024, and predictions for Malaysia's IoT industry to reach a value of over USD 10 billion by 2025.
These predictions come after Microsoft announced plans to establish its first Malaysian data centre region in 2021 - a decision which was then promptly followed by AWS and Google.
In terms of the vendor landscape, the market's key players include the IT infrastructure providers Cisco Systems, Dell Technologies, Fujitsu, Hewlett Packard Enterprise (HPE), Huawei Technologies, IBM, Inspur, Lenovo, NetApp and NEC Corporation.
And the primary data centre investors in the region include AIMS Data Centre, Bridge Data Centres, Keppel Data Centres, NTT Global Data Centres, Regal Orion and VADS.