Poland announces plans to build a national data centre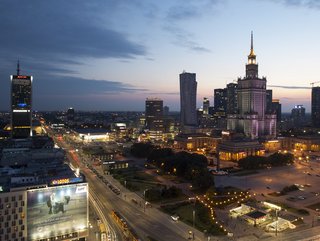 The Polish government has announced plans to build a new national data processing centre, with three 2,000 sqm facilities, owned by the State Treasury
In a new bill, which has been published by the Polish Chancellery of the Prime Minister, the Polish government has revealed its plans for a new state-owned national data processing centre.
Once complete, the centre will consist of three 2,000 sqm facilities, located on land that is currently owned by the State Treasury.
The details of the new Polish state-owned national data centre build
According to the bill, construction is due to take place around 2024-2026.
Once complete, the data centre will be able to undertake the synchronous transfer of government administration resource data.
The data centre will be fully compliant with the European Code of Conduct on Data Center Energy Efficiency (using renewable energy and hydrogen fuel technologies to make the site as sustainable as possible), while also opening up colocation opportunities, and expanding the state's existing systems.
The primary aim of the project is to strengthen and standardise the cybersecurity measures in place to protect government data and applications.
The Polish data centre market
Currently, Poland is the world's 15th largest data centre market, with major global operators including T Mobile and Equinix recently opening locations there.
Poland has 136 data centres, almost a third of which (41 data centres) are located in Warsaw.
Poznan, Krakow and Katowice are Poland's other three largest data centre markets, with 14, 14 and 11 sites respectively.