Digital Realty, Zayo lay foundations for 'fabric-of-fabrics'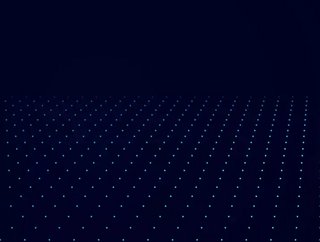 Digital Realty and Zayo have taken a significant step towards establishing the data centre industry's largest open fabric-of-fabrics. 
As the world continually shifts towards cloud and hybrid cloud models, organisations are increasingly looking for better ways to support their needs for next-generation colocation solutions and secure, software-defined interconnection. 
Global data centre leader Digital Realty has taken its next step towards fulfilling the promises laid out earlier this year in the company's industry manifesto. The document solidifies Digital Realty's objectives surrounding Enabling Connected Data Communities through interconnection, allowing them to leverage data assets more effectively than ever before. 
This morning the Austin, Texas-headquartered firm announced a new collaboration with bandwidth and interconnection services firm Zayo Group Holdings. Together, Digital Realty and Zayo will create "next-generation interconnection and security capabilities and build the largest open fabric-of-fabrics interconnecting key centres of data exchange." 
What is a Fabric-of-Fabrics

?
Data centre fabric, generally speaking, refers to the way in which the layout of the various computing, networking, and software components of a data centre conspire to deliver IT services. The term was originally coined by Facebook back in 2014 as the social media firm unveiled its new state-of-the-art campus in Atlanta. 
Alexey Andreyev, one of Facebook's network engineers, explained that "we challenged ourselves to make the entire data centre building one high-performance network, instead of a hierarchically oversubscribed system of clusters." 
Flash forward seven years and that methodology has become de rigueur throughout the data centre industry - particularly when it comes to hyperscale design. 
Digital Realty's "Fabric-of-Fabrics" takes the concept one step further, delivering the kind of deep interconnectedness across multiple data centre fabrics. The new partnership between Digital Realty and Zayo will, according to Chris Sharp, CTO of Digital Realty, "serve as a force-multiplier in building the industry's largest open fabric-of-fabrics to effectively address the growing intensity of enterprise data creation and its gravitational impact on IT architectures." 
Battling Data Gravity
Digital Realty has put data gravity (the concept that supposes data, like "a planet or other object with sufficient mass" attracts other things towards it first coined by Dave McRory back in 2010) at the heart of its global strategy in the past year, officially launching its Data Gravity Manifesto in March of 2021. 
The essence of Digital Realty's approach is that, by removing legacy barriers in the interconnection industry, the challenges of exponentially growing amounts of data can be overcome. With the launch of the manifesto, Digital Realty already spoke out about its plans for the industry's largest open fabric of fabrics. 
Now, however, Zayo's expertise and extensive global fibre network are expected to be a crucial step towards the plan's success. The partnership, according to Digital Realty's statement to the press, aims to unlock trapped value and remove legacy barriers to digital transformation by more closely aligning with the hybrid IT and security considerations of multinational enterprises.  
"As businesses continue to shift globally towards hybrid IT to control costs, enable new digital workplace models and create new lines of business, Zayo and Digital Realty are in an excellent position to enable customers' growth through a shared interest in globally secure, software-defined interconnection," said Brian Lillie, Chief Product and Technology Officer at Zayo.  
He added: "We look forward to working together to power next-generation interconnection and security capabilities that will unlock the true potential of digital transformation."