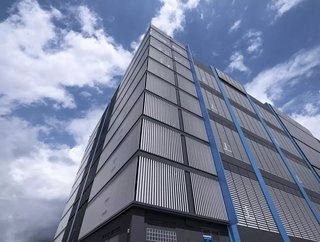 We profile AirTrunk, the Australian hyperscale data centre specialist, taking a look at its leadership, its data centres, and its history
Founded in 2014 by Robin Khuda who is also the current CEO, AirTrunk is a hyperscale data centre specialist based in Australia. Acquired by Macquarie Group, the company develops and operates large scale wholesale data centres that lead the Asia Pacific market.
AirTrunk opened Australia's first and largest hyperscale data centres in Western Sydney and Melbourne in 2017, and has focused on rapid expansion across Asia Pacific ever since. It has also launched in Singapore, Hong Kong, Sydney North and Japan and as well as announcing a second Western Sydney data centre.
Most recently, AirTrunk opened a hyperscale data centre company in Tokyo, Japan, which produces over 300MW of power. The team behind the company includes Chief Technology Officer Damien Spillane, Chief Operating Officer, Dana Adams, and Chief Marketing Officer, Lise Kay to name just a few.
Data centre locations, sustainability, and funding

 
Going by its motto "Where the cloud meets the ground," AirTrunk currently operates seven data centres located across Australia, Singapore, Japan, and Hong Kong. The hyperscale specialist says that its data centre solutions are tailor-made to meet the needs of cloud and content providers as well as large enterprises. 
In a statement on its sustainability, AirTrunk said: "We are responsible for ensuring a sustainable future for our people, customers, communities and for generations to come.
Aligned to the United Nations Sustainable Development Goals and the Paris Climate Agreement, AirTrunk's sustainability strategy is "our long-term commitment to the planet, people, and progress."
Over three funding rounds, the company has raised US$1.3bn in funding, the latest of which was raised in April 2019 from debt financing. Four investors fund AirTrunk, with Goldman Sachs and Natixis being the most recent. 
AirTrunk's vision is to "continuously redefine and deliver the hyperscale data centres of tomorrow, in order to meet the needs of the world's most influential technology companies today and into the future."