Industry veterans form bespoke data centre firm AMS Helix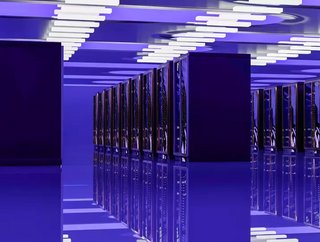 Experts from CBRE Data Centre Solutions and AMS have launched AMS Helix, a new enterprise focused on delivering "bespoke digital infrastructure solutions".
Global architectural consulting firm AMS is getting into the digital infrastructure business. This morning, the company announced the launch of new "bespoke" digital infrastructure services firm AMS Helix, a company focused on "delivering tailored consultancy and advisory services, as well as project and programme management solutions," to data centre operators and telecom companies throughout the EMEA region and beyond. 
AMS Helix is a joint venture between AMS and Martin Murphy, the ex-Chief Operating Officer at CBRE Data Centre Solutions. Murphy is, according to a statement released by the new company on September 6, "extremely passionate" about the project and its focus on highly customised, unique data centre builds. 
"The strategic alliance will allow AMS Helix to flourish by being able to concentrate on developing distinctive full lifecycle project solutions for clients," said Murphy. "Focussing on excellence, we aim to be the data centre projects and consultancy business of choice, supplying incredible resources across the digital infrastructure industry with many specialities from M&E design and implementation through to performance management and sustainability policy."
Co-founding the project is AMS' Director, Stephen Martin, who has several decades of experience in the critical infrastructure consultancy sector. 
Martin enthused that "the experts are back together again," on Monday, adding that the strategic alliance between Murphy and AMS would ensure that AMS Helix would be a company with "strong core principles that highlight technical excellence and talented people." 
Currently, the new firm has yet to announce any concrete projects, but there is no shortage of demand throughout the industry. The data centre sector in Europe alone is expected to exhibit a CAGR of 20% between 2021 and 2025, with secondary markets beyond the FLAP-D - where the vast majority of development has been concentrated thus far, especially in Ireland, where 98% of the country's data centre capacity is concentrated in Dublin - expected to boom over the coming months as markets like Madrid begin to see huge public cloud and hyperscale investment, which inevitably leads to corresponding growth in the colocation and edge sectors.