ST Telemedia spins up 40 MW data centre in Loyang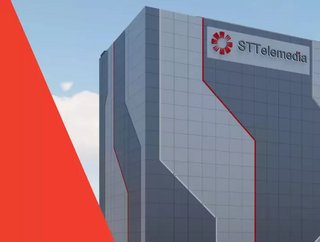 The new facility is ST Telemedia Global Data Centres' largest site in Singapore to date, spanning six floors and more than 290,000 sqm of floor space.
Singapore's leading local data centre operator ST Telemedia Global Data Centres - the successful spin-off of one of Singapore's largest telecom carriers - has opened its largest data centre to date in Singapore, a 40 MW hyperscale facility in Loyang. 
Located in the east of the city, Loyang is fast becoming one of Singapore's most densely populated data centre hubs, and is currently home to multiple facilities belonging to Digital Realty, Cyxtera, Iron Mountain, Equinix, and more.
ST Telemedia's new facility is situated on Loyang Way, the main road running through the heart of the district. It is ST Telemedia's seventh data centre in Singapore and its largest in terms of both capacity and floorspace. 
The project has been several years in the making and, due to changes in demand, as well as the pandemic, has evolved considerably. STT Loyang was originally announced back in 2018 as a 30 MW site spanning five levels with approximately 10,000 square metres of lettable space. Due to growth in demand over the construction phase, ST Telemedia has expanded the project to include a sixth floor of the building in which the data centre is located, bringing the total available whitespace to 10,700 square metres and adding a further 10 MW of capacity to the data centre.  
The launch of STT Loyang was delayed by almost a full year due to the challenges of the pandemic. The site was originally slated to go live in mid-2020, but supply chain and on-site COVID-19 restrictions seem to have delayed matters considerably. The delays could have been much longer, ST Telemedia says, noting that in order to mitigate the setbacks presented by the pandemic, many of the facility's electrical, mechanical, and building elements were prefabricated off-site. Construction crews were also housed at the data centre during the past year in dedicated onsite accommodation, according to an ST Telemedia spokesperson. 
Clement Goh, CEO of ST Telemedia Global Data Centres' Southeast Asian division, said on Tuesday that "STT Loyang adds to the breadth of our data centre footprint in Singapore with new and significant scale coverage in the East region. This newest facility reinforces our industry leadership in Singapore where we now have eight data centres spread across the island and adds capacity to support the business growth of our key customers at a time when data centre capacity is constrained locally. Despite the challenges seen in the construction sector in 2020, we worked closely with the relevant authorities and our stakeholders to ensure smooth and COVID-safe completion of construction and today, we are primed to cater to new demands fuelled by economic recovery." 
Singapore's Green Plan 2030 
STT Loyang has also been granted the highest sustainability benchmark attainable in the Singapore market, receiving BCA-IMDA Green Mark Platinum certification. Given the ongoing and somewhat frought relationship between Singapore's data centre industry and the government's green ambitions for achieving eventual carbon neutrality, ST Telemedia Global Data Centres Group CEO, Bruno Lopez, praised the site's design. 
"This new facility has been designed and constructed for market-leading efficiencies without the reliability trade-offs," he said. "Singapore's Green Plan 2030, and latest Green Building Masterplan has cast the spotlight on the need for sustainable growth, a theme that is consistent with our business vision of powering a sustainable digital future. As we continue our growth trajectory, we are also making every effort to remain prudent in terms of our carbon footprint and energy efficiency."
ST Telemedia Global Data Centres has comitted to achieving net carbon neutrality across its data centres by 2030 through a "host of sustainable features" and a directive to keep its facilities' PUE readings under 1.3.