New autonomous forklift by AGILOX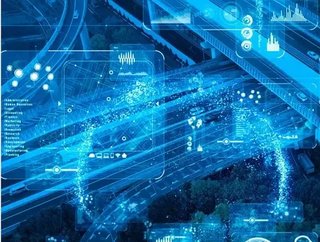 The new autonomous counterbalanced forklift by AGILOX is the newest 'Intelligent Guided Vehicle' (IGV) operated with swarm intelligence...
AGILOX, the industrial automation company based in Austria, have reshaped the concept of automated guided vehicles (AGVs) with their forklift product line, ONE. The forklifts have been designed to be autonomous and so operate without a central control system. They have also been designed to use swarm intelligence, making them much more flexible than the traditional AGVs and much easier to programme. 
The company has recently introduced their new expansion of the ONE range, the OCF - Omnidirectional Counterbalanced Forklift. The ONE is designed with a scissor lift, however the newly designed OCF will be designed to pick up pallets and boxes weighing up to 1500 kg, transport them and drop them off. 
M.A. Co-Founder and CEO of AGILOX, Franz Humer, stated that "The OCF is a logical addition to round out our product portfolio. With it, we open up opportunities in storage and order picking technology, 1/2 and thus, a large market in which the IGVs can showcase their advantages over both AGVs and man-operated forklifts."
Whereas the ONE is mainly used in production for material supply, the OCF will be able to enable tasks such as order picking and storage, incoming and outgoing goods and production as long as the transport is pallet-bound. 
Both the ONE and OCF are designed with omnidirectional driving abilities, meaning they can drive sideways, allowing them to pass through narrow aisles and turn on the spot, allowing them to maneuver in tight spaces. They are both also equipped with a lithium-ion (LiFePO4) battery which allows up to one hour of operation on a single three minute charge. 
These innovative, state-of-the-art IGVs can be connected to customer software systems using an API interface and an additional IO box can integrate the vehicles to external infrastructure, such as conveyor systems and rolling gates. 
The pilot series have already been successfully tested in Vorchdorf, Austria and production on a large scale will begin soon. They are believed to be ready and delivered to customers in the first quarter of 2021.