Colt Data Centre Services announces 45 MW Osaka facility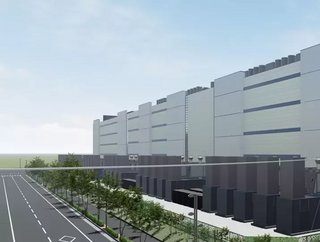 Located in Keihanna Science City in Osaka, Japan, the hyperscale data centre will span 42,000 square metres and is expected to spin up in early 2023.
Colt Data Centre Services is expanding its footprint in Japan again, following the launch of its 27 MW Inzai 3 data centre late last year. This time, however, the company is focusing its expansion plans beyond Japan's largest data centre market, Tokyo. 
Announced on August 31, Colt has officially started construction on its latest project, a sprawling 47 MW data centre in Osaka, Japan's growing hub for tech and cloud infrastructure. When operational, it will close to triple Colt's total capacity in the Japanese market. 
The hyperscale facility, located in the Keihanna Science City, in the Kansai area of Osaka, will occupy a total footprint of 42,000 square metres, and is expected to be made available to Colt's customers by early 2023. 
The data centre - which is being billed as carrier neutral and "diversely connected" - is being built to meet increasing demand from Japanese firms to diversify their digital asset locations following the major earthquake in 2011 which resulted in the infamous Fukushima nuclear disaster. 
"There has been a surge in cloud service demand throughout Japan, all of which requires carrier-neutral network access in the region, as well as disaster recovery sites," commented Quy Nguyen, Vice President, Global Accounts and Solutions. 
He added: "Combined with the fact that the Kansai region of Japan has a population of around 22.4 million, generating enough GDP to position itself at the same level as the Top 20 countries, we expect this facility to be a key site for Colt DCS."
Padraig MacColgain, Vice President, Head of APAC at Colt, called the facility "another stake in the ground" for the company, adding that due to the Keihanna Science City's designation as an area for research and development activities, the land purchased by Colt was initially unavailable. "However, we received immense support from the Kyoto Prefectural authorities to help make our acquisition possible and want to thank them greatly for their support," he explained.