SpaceDC to build largest Philipines hyperscale data centre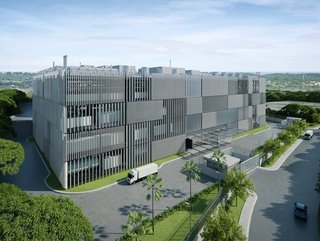 Data centre provider SpaceDC will construct the largest hyperscale data centre in the Philipines, a 72MW facility powered by 100% renewable energy
SpaceDC, a Singapore-based visionary data centre provider, has announced it is to build a new hyperscale data centre called MNL1. The green data centre will be located in Cainta, part of the Great Manila area, and will be fully powered with renewable energy, Space DC says. The facility is expected to open in 2022.
Darren Hawkins, CEO of SpaceDC, said: "The Philippines ranks second in terms of data center growth in Southeast Asia. With only 47MW of available capacity in the country it is a dramatically underserved market. We are excited to be a first mover in a new market where we see our customers are investing heavily in."
At 43,000m², MNL1 will be the largest hyperscale data centre campus in the Philippines, and will deliver 72MW of critical power. With an outstanding PUE of 1.3, MNL1 will also lead in terms of energy efficiency and design, to minimise carbon footprint.
"SpaceDC is in the right place at the right time to take advantage of the strong customer interest we are seeing in the Philippines. MNL1's design is setting new standards in terms of technology, quality and operational excellence in the Philippines," commented Ralph Davidson, Executive Director, Data Center Services for JLL, the appointed project construction manager.
Who is SpaceDC? Helping customers unlock opportunities in fast-moving digital markets
Founded in 2019, Space DC is a data centre provider based in Singapore that designs and builds facilities to support its customers' businesses. Led by Chief Executive Officer Darren Hawkins, the company has over 60 years' experience in the industry and is focused on its mission of helping customers unlock opportunities in fast-moving digital markets by providing an efficient, reliable and network-rich data centre platform to grow their business.
Like many companies, SpaceDC also has a stong relationship with its partners. Over the years, it has worked on projects with data intelligence firm Alibaba Cloud, leading cloud service provider, Huawei Cloud, global connectivity provider Epsilon.