atNorth continues Nordics expansion with sixth data centre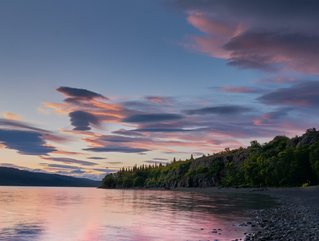 The new atNorth data centre site is in Akureyri, Iceland
The new site is atNorth's third data centre site in Iceland, strengthening its position as the leading data centre operator in the Nordics
Following an 11-month build, a new data centre is now fully operational in Iceland - the six in the company's portfolio - with a seventh still under construction.
Leading Nordic colocation, high-performance computing, and artificial intelligence service provider atNorth has formally announced today that their third Iceland data centre, ICE03, is now fully operational with an initial capacity of 10 MW, following a swift 11 month build. The facility offers expansion possibilities of up to 50MW.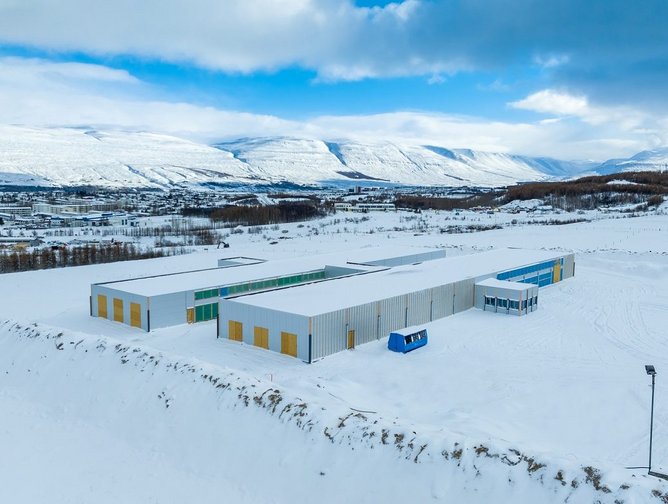 The ICE03 atNorth data centre in Iceland
A desirable location for data centres
This new site brings atNorth's total number of operational data centres up to six, with one additional site, FIN02 in Finland, still under construction.
The new site is a significant milestone in the company's overarching goal to scale ahead of increasing demand for high-performance computing requirements at a time when cost-efficient sustainable infrastructure is in more demand than ever. The site is located in a highly strategic position - Iceland as a whole is ranked in the top ten markets for data centre locations and atNorth's Iceland entry recently won the 'Location' category at the Tech Capital Global Awards, which aims to recognise a geography for its attractiveness and investor friendly climate when dealing with digital infrastructure investors.
The location is desirable for data centres largely due to its access to a highly skilled workforce and cool climate, which is crucial for cost-effective cooling of data centre infrastructure. The country also has an energy supply run on a closed grid powered by 100% renewable hydro and geothermal energy sources.
Iceland also benefits from fully redundant connectivity and now boasts multiple undersea fibre optic cables connecting the country to the UK, Ireland, North America, and mainland Scandinavia.
"We are delighted to be expanding our presence in the Nordics once again with a third site in Iceland" Eyjólfur Magnús Kristinsson, CEO of atNorth said. "With six operational sites across three Nordic countries and another in development, our commitment to meet increasing demand in the industry through continued expansion is evidenced. Furthermore, our dedication to sustainable best practice supports our goal to become the service provider of choice for eco-friendly high performance infrastructure."
The ICE03 site is located 250km north of Reykjavík, where other data centres are predominantly located. The geographical separation offers an advantage in terms of disaster recovery and enhanced security. By diversifying the location of its data centres, atNorth reinforces its commitment to ensuring the highest level of data protection and business continuity for its clients. Additionally, the town of Akureyri is a thriving technology hub and the new centre will offer job opportunities to an already highly skilled workforce.
Iceland's cool climate and abundance of energy sources allow businesses to tap into an infrastructure with renewable energy and great connectivity resulting in significant cost efficiencies. ICE03's accessibility - being only 10 minutes from an international airport - presents a new joint opportunity for atNorth to deliver high precision services to European businesses as these businesses look to decarbonize and migrate IT operations cost-efficiently.