Digital Realty building 64 MW data centre in Seoul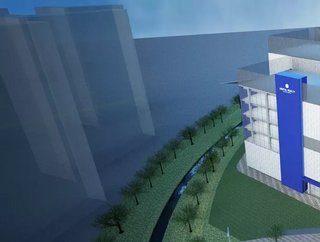 Located in Gimpo City, northwest Seoul, Digital Realty's second Korean data centre is scheduled to start operating in H1 of 2023.
Digital Realty has announced its second entry into the South Korean market. The Texas-based data centre firm revealed on Thursday that it has purchased a sizable parcel of land in Gimpo City in the northwestern part of Seoul. 
The land is currently under development and, upon completion, will house a 970,000 square foot data centre, Digital Seoul 2, with a total IT capacity upon full buildout of 64 MW. The construction and outfitting of the site is expected to take a further two years, and is slated to come online in H1 of 2023. 
Digital Seoul 2 is located approximately 23 kilometres from Digital Realty's first Korean data centre, a 12 MW facility currently under construction. The company broke ground on Digital Seoul 1 in June of last year and the site is expected to begin operating in Q4 of 2021 as South Korea's first carrier-neutral data centre facility. 
While South Korea stands among the world's most highly-developed and mature digital economies, several factors have left its data centre and cloud industries relatively underserved, at least by outsiders. 
A mixture of established local tech giants, protectionist attitudes, and stringent regulations have made entering the Korean market an uphill struggle for many overseas firms, from Spotify and Uber to data centre operators. Some international companies have found a measure of success by entering into joint ventures with local Korean companies, but Digital Realty appears to be going it largely alone. 
"South Korea is one of the world's largest economies and represents a significant opportunity to extend coverage, capacity and connectivity options for the world's leading enterprise customers and service providers," said Digital Realty Chief Executive Officer Bill Stein.  
Digital Realty has said that the new, multi-story facility, Digital Seoul 2, is "part of a broader vision to build a new era of open, secure and dynamically connected data communities in major hubs around the world to unlock opportunities and trapped value in digital business." The carrier-neutral campus will reportedly be a "key building block" in the development of Digital Realty's "fabric-of-fabrics", the next step of which was unveiled earlier this week as part of a new collaboration with Zayo.
"South Korea is one of the fastest growing data centre markets in the region, driven by leading global service providers as well as local over-the-top and gaming companies," said Mark Smith, Managing Director APAC for Digital Realty.  
He added: "South Korea is a leading player on the global digital stage, and we expect the country's new 'Digital Deal' investments in 5G, big data and artificial intelligence to drive greater demand for highly connected centres of data exchange."